We started our dinner with Prosciutto . . . Mozzarella, Tomato, Balsamic Vinaigrette Gourmet Young Mesclun Greens.
Our Entree was Surf & Turf . . . Grilled Beef Tenderlion and Lemon Pepper Shrimp, Fingerling Potatoes, Charred Roasted Broccoli and Peppercorn Sauce.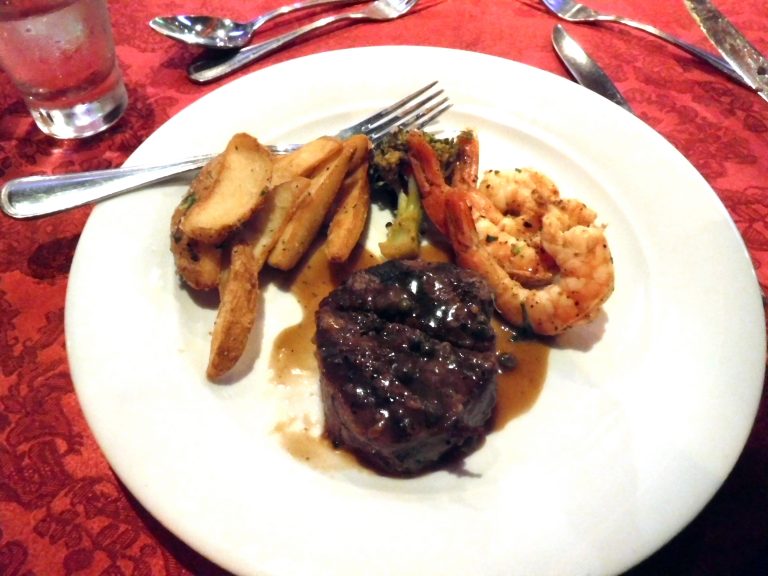 Finally we finished off with a Trilogy of Sweets . . . Red velvet Cupcake with Vanilla Cream Cheese Frosting, Vanilla Creme Caramel with Wild Berries and Flourless Chocolate Cake with Praline Creme.