When we first reached the Helona Blowhole area we stopped at an overlook area thinking that this was where the blowhole was located. We soon realized it was not. It was a place to look at the coast line.
Further down Hanauma Bay we found Helona Blowhole. The blowhole is created by water being forced through a lava tube and into the air. On windy days when the tide is high, the ocean breeze sends the waves rolling onto the shore where the tube then shoots a spray high into the air like a geyser. When the wave conditions are right, water can shoot up to 30 feet!
After the lava tube explodes, the water recedes as the waves rush away from the shore.
Hawaii's most recognized landmark is known for its historic hiking trail, stunning coastal views and military history. We hiked to the summit which is 763 feet high and enjoyed one of the most breathtaking views of Waikiki.
A concrete walkway built to reduce erosion shifts to a natural turf surface about 0.2 miles up the trail with many switchbacks traversing the steep slope of the crater interior.
The rest stop offered views of the crater before entering the tunnel.
The first steep stairway of 74 concrete steps lead into the first narrow lighted tunnel. The second steep stairway of 99 steps had overhead beams to place camouflaging.
Looking down on the trail, almost to the top!
The postcard view of the shoreline from Koko Head to Wai'anae was stunning.
At the summit, we saw bunkers and a huge navigational lighthouse built in 1917.
We could see Shangri La, that we had visited earlier in our trip.
It was time to travel back down to the floor of the crater.
We went to Wakiki Beach for our final lunch.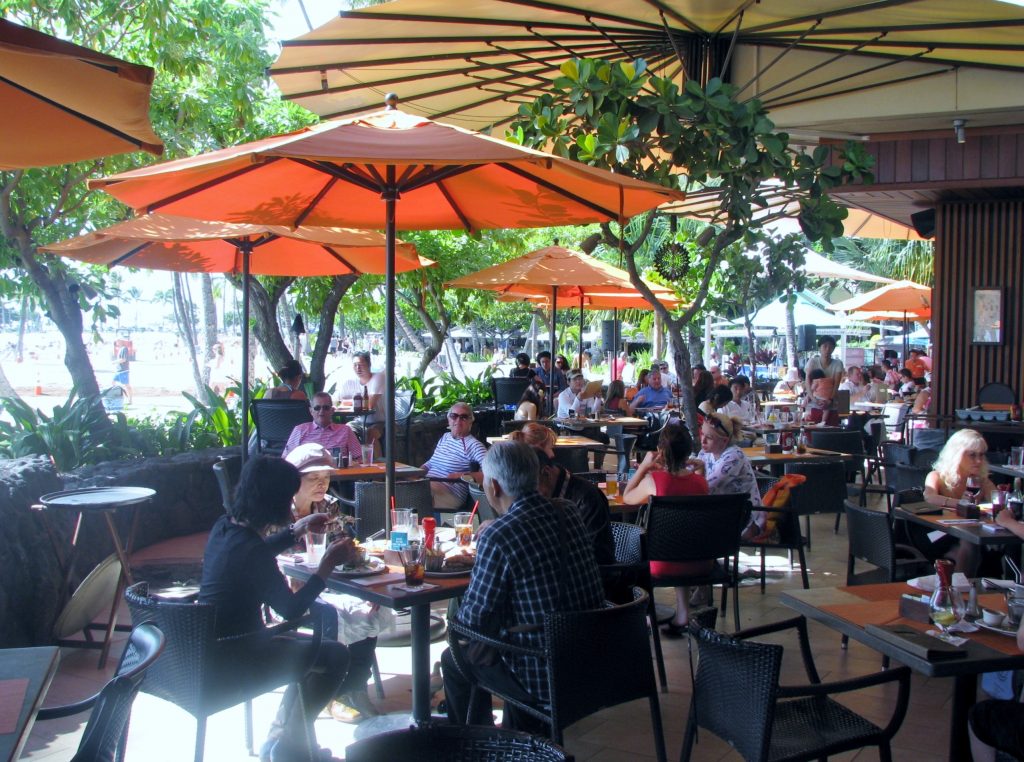 One last laugh before leaving the beach for the airport. Guess the 12th of November was not too early for Santa to be roaming the beach.