We were told to be sure to check out "Gus" the huge Banyan tree on the beach side of the hotel. We had seen Banyan trees as we traveled the island but none as large as "Gus." The courtyard between the two main buildings were beautiful.
Our first visit to Waikiki Beach we had drinks at Hawaiian Hilton Hotel and Hale Koa Hotel. We had Mai Tais ($15) at each hotel but the ones at the Hilton were our favorite. I tried the Dano, a frozen drink named after the charactor from Hawaii 5-0. It was pretty good too.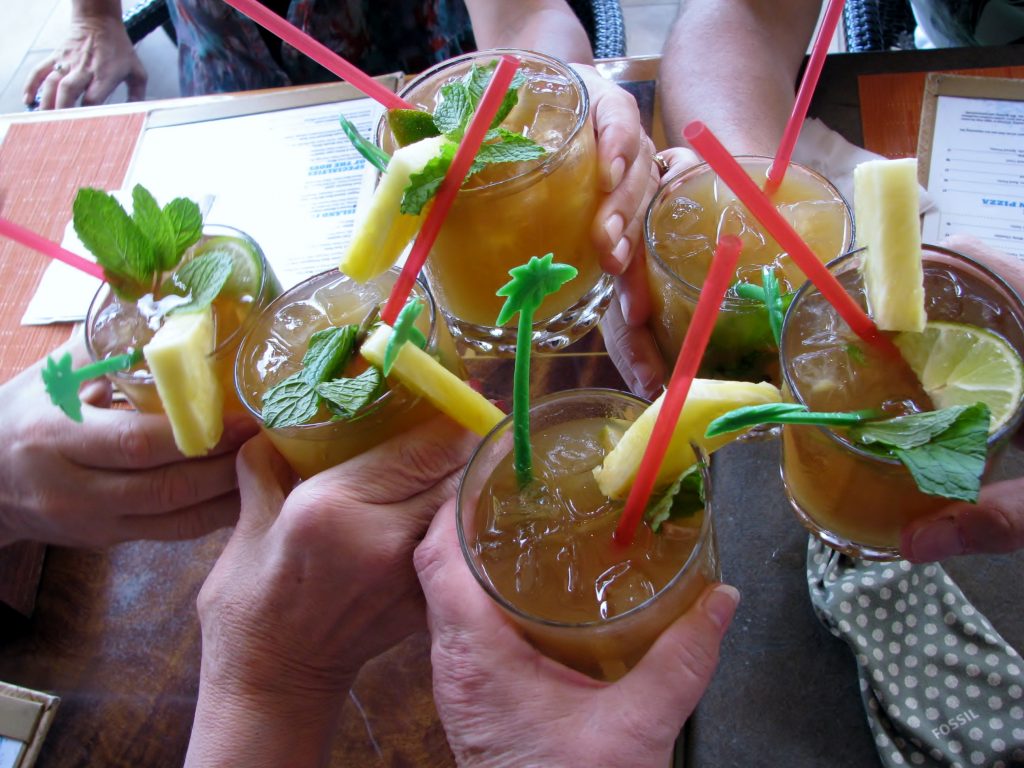 We had lunch which included an island favorite, Hawaiian Loco Moco. It was a wonderful dish layered with white rice, a burger patty two fried eggs topped with Maui onion pan gravy.
After lunch, we spent time on the world famous Waikiki Beach. We met Jeri, a very ice local, who came to the beach every day and lives in the neighbor of Waikiki. Hilton Hawaiian Village is set among a tropical landscape covering 22 acres, and boasts Waikiki, widest and most spectacular white sand beach.