Fred found a bar, in September when he was in Costa Maya, that he really liked. We wondered through the maze of shops until we found the stairs leading up to The Flavor of Mexico. It was an interested restaurant/bar and the drink menu was printed on an an oval shaped wooden palette.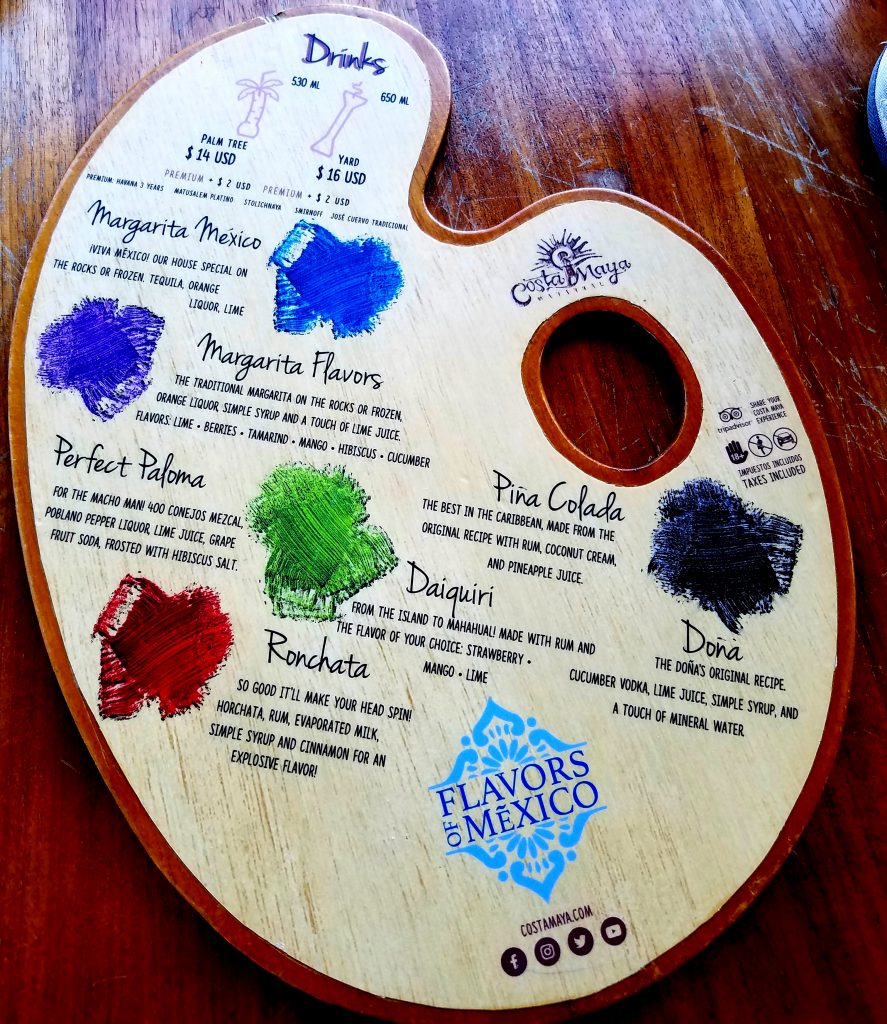 Each of the booths had swings for seats, there was a colorful mural, hearts hanging from the ceiling and a wonderful 180 degree view of the port and the cruise ships.
We found a table over looking the dolphins playing. While they played with their balls we enjoyed drinks.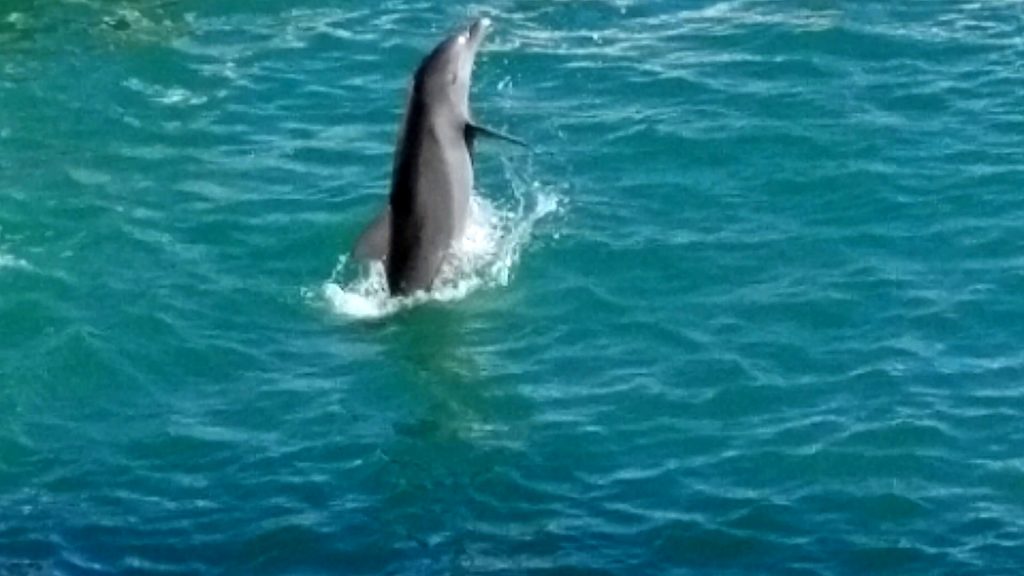 We could hear the birds from the Aviarius and watch the waves of the sea. An Aviarius is a collection of elevated bird enclosures connected by a series of bridges. For $12 you travel over the bridges to each hut (bird cage) to feed and interact with hundreds of birds.
As we passed under the Aviarius, we saw a pond with flamingos. The deep and light pink was such a contract. One of them decided he was bored with us and decided to take a nap.