We stayed at The Andrews Hotel on Post Street. It is a charming, European style hotel centrally located in San Francisco's theater and shopping districts. It was a short walk to Union Station, which is the heart of San Francisco. Each morning we had coffee, juice, fruit and homemade rolls for breakfast served in the hallway outside of our room. In the evening, we had a complimentary glass of wine at the Fino Ristorante & Bar, located next door to the hotel. The highlight of the hotel is the excellent location, close to lots of malls, restaurants, nightlife, bus and cable care stops. In the early mornings revelers were heard leaving a club behind the hotel. A couple of hours later, delivery and refuse trucks could  be heard making their rounds. The hotel did not have AC so we had the windows (no screens) open at all times.
The hotel staff was helpful and took the time to give us directions and information on everything.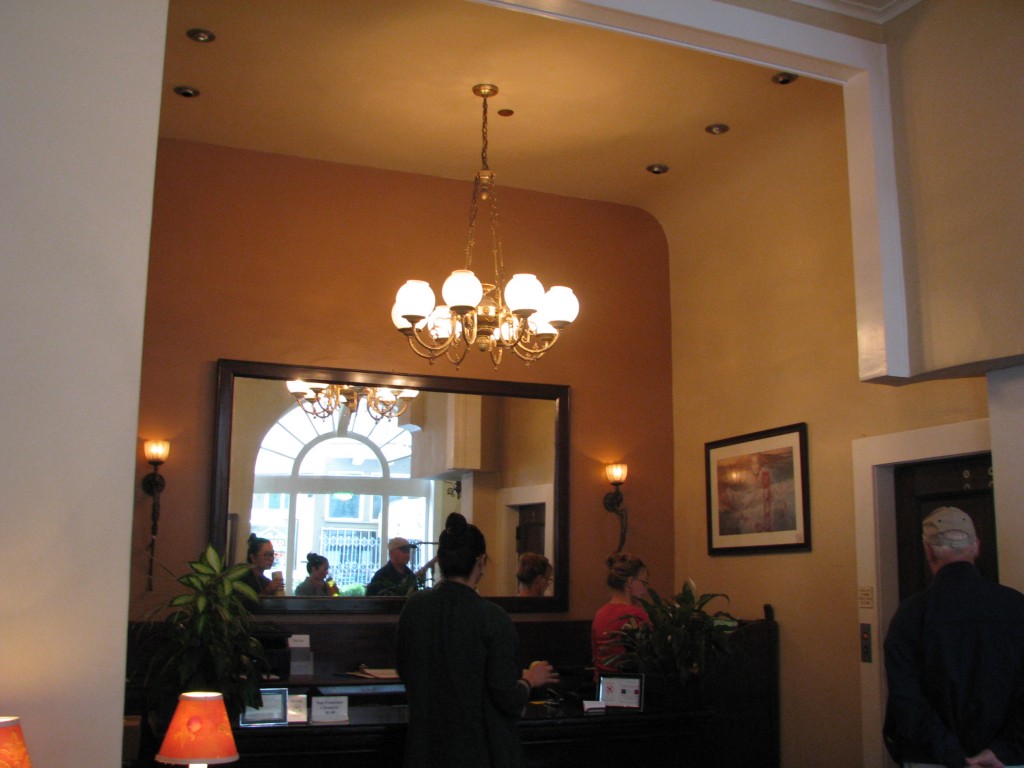 During the day luggage can be found chain locked to the staircase, but by the end everyone has returned and taken it to their room.
Coffee, tea, water and fruit was located in the lobby at all times, which was nice when we came in from sightseeing.